Imprimante 3D Anycubic Vyper avec carte mère 32bit Cortex M3, drivers TMC2209, nombreuses options, écran tactile couleurs, auto leveling, extruder BMG métal, etc
Product Description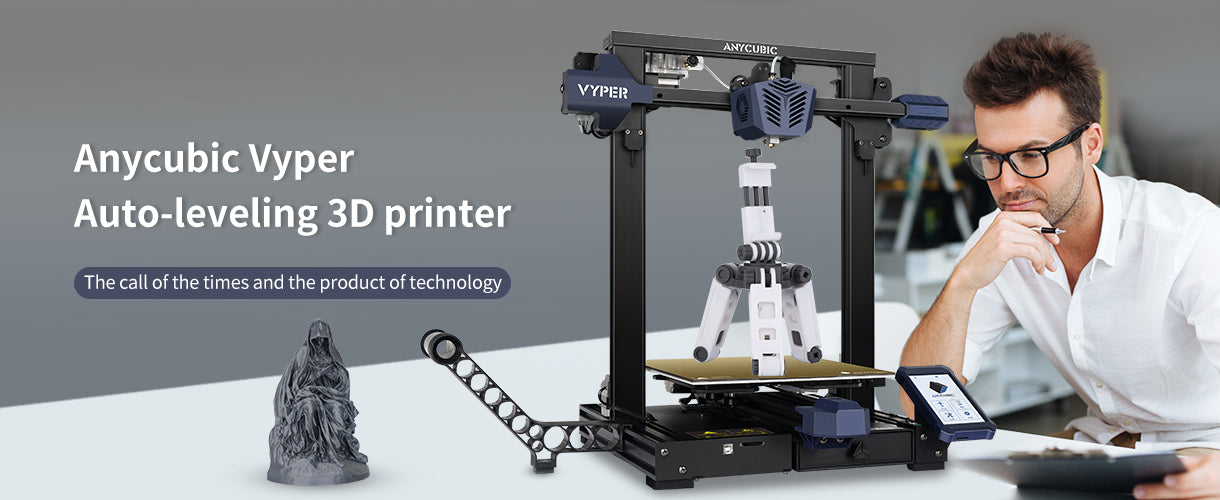 Anycubic Vyper
Equipped with a new 32-bit motherboard and a high-performance Cortex -M3 architecture main control chip, Vyper features faster computing speed and smoother system. The integration of TMC2209 silent driver makes the motherboard have both silent printing and precise voltage output control, which ensures a more accurate and silent printing.

Auto LevelingRealizing one-touch leveling and printing


Fast AssemblyIntegrated structure


Large-size Touch ScreenNew UI, Easy to operate.


Stepper DriversSilent printing.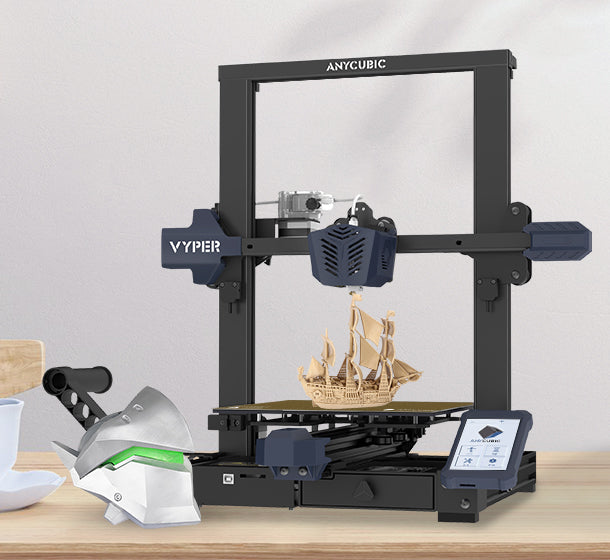 Technical Specifications
● Printing Technology: FDM (Fused Deposition Modeling)
● Build Volume: 245mm(L)×245(W)×260mm(H)
● Print resolution : ±0.1mm
● Positioning accuracy: X/Y 0.0125mm; Z 0.002mm
● Extruder number: Single; Nozzle diameter: 0.4 mm
● Print Speed: <180mm/s (recommended 80-100mm/s)
● Support filaments: PLA, TPU, ABS, PETG, Wood
● Ambient Operating Temperature: 8°C – 40°C
● Operational Nozzle Temperature: max ≤260°C
● Operational Hot Bed Temperature: max ≤110°C
● Slicing Software: Cura; Output Formats: GCode
● Input Formats: .STL, .OBJ, .AMF
● Connection mode: Trans-flash Card; USB cable(expert users only)
● Input voltage: 100V/240V AC, 50/60Hz
● Output voltage: 24V/14.6A(350W)
● Machine size: 508mm×457mm×516mm
● Package Weight: Machine weight: ~10kg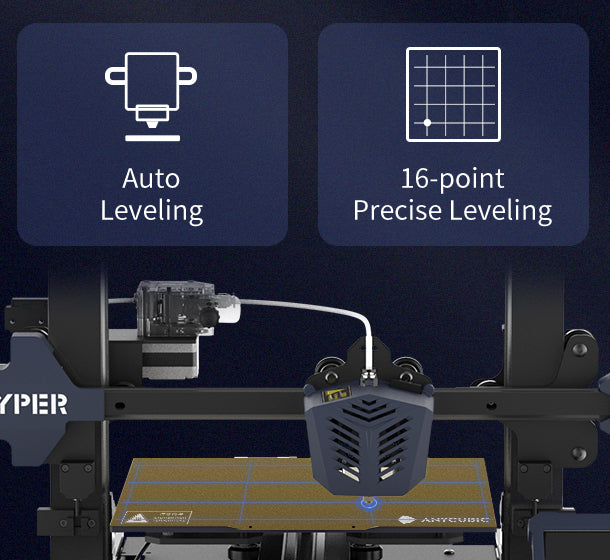 Auto Leveling
Don't need manual leveling, the intelligent leveling system can automatically adjust the uneven hotbed.Precise pressure strain gauge,16-point precise leveling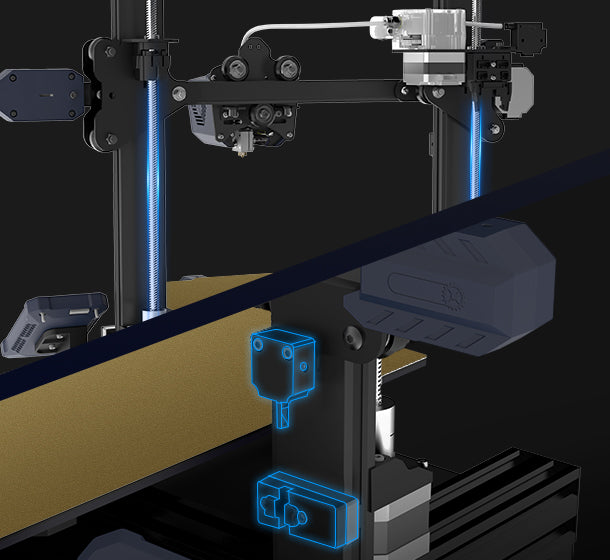 High-precision double screwThe machine's double screw runs synchronously, thus bringing more stable operation and smaller zeroing error
Double photoelectric limitThe machine can automatically compensate the difference of the hot bed to make Z-axis zeroing more accurate.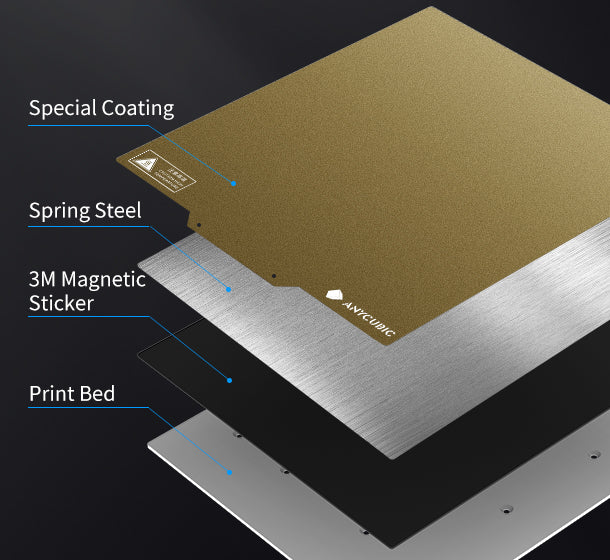 Spring steel magnetic platformHigh toughness; Scratch-resistant coating; Easy model removal. It is compatible with a wide range of filaments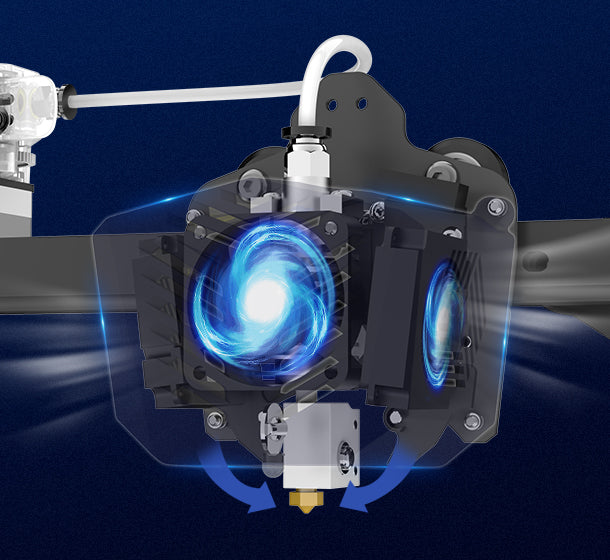 Dual cooling FansThe printing head adopts a double fan two-way heat dissipation system, cools down models rapidly. The printing speed is faster which can reach 100mm/s.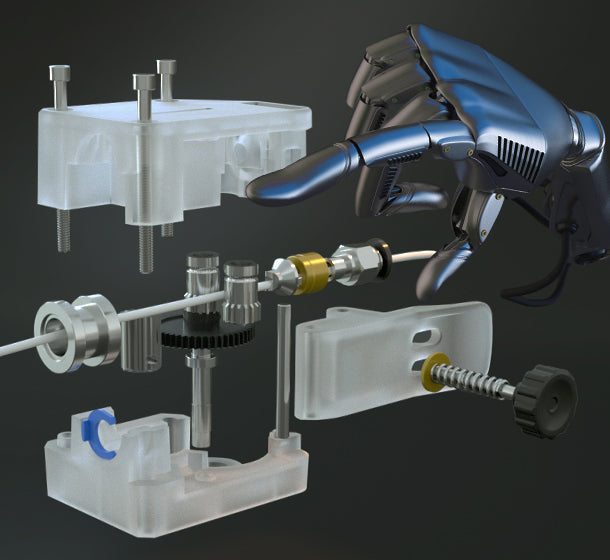 Double-gear extrusion systemThe extrusion system is able to reduce the chances of filament tangle and is compatible with PLA & flexible filaments. Strong extrusion force; Path optimization.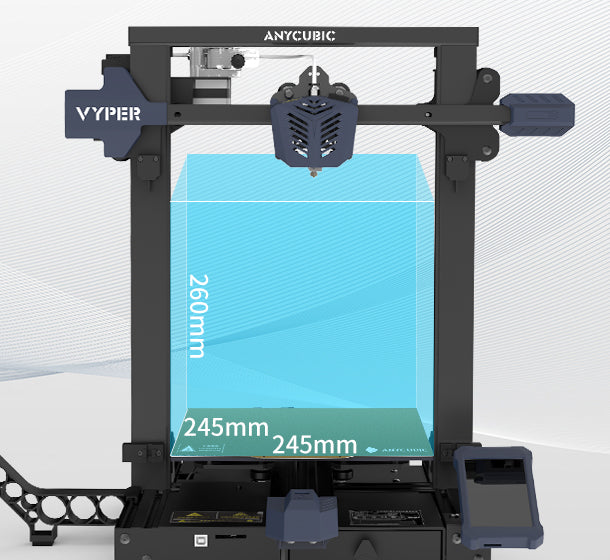 Small body and big sizeWith 245 * 245 * 260mm print size, the printer can meet your endless creative needs.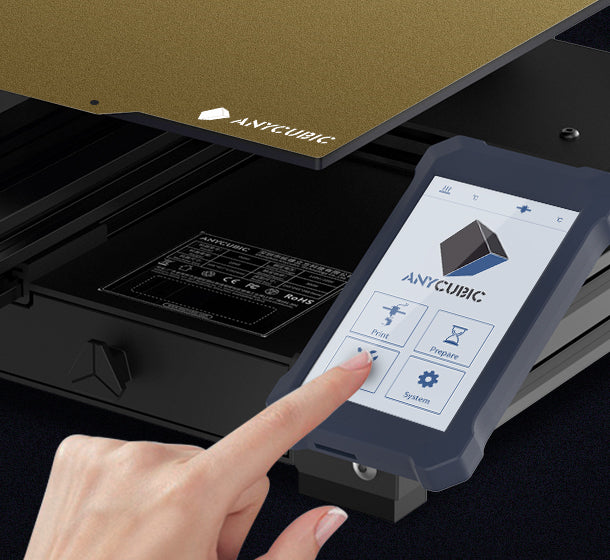 4.3″ large-size touch screenThe screen features new UI interface, smooth and simple operation as well as English and Chinese switching. New UI; Large-size screen; Easy to operate.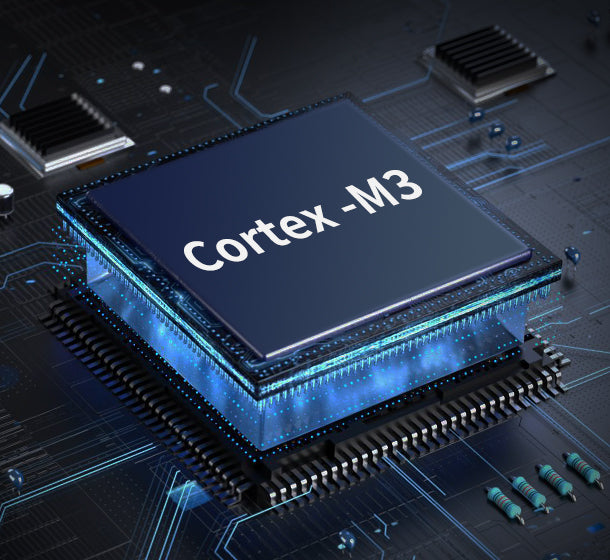 A brand-new coreM3 chip;
High-speed computing;
Silent printing;
32-bit main frequency: 72M;
8-bit main frequency: 16M.

Parts List

Filament


Filament-holder


Nozzle


Power cord


Screw(M5)-*14 3pcs


Screw(M5)-*45 4pcs


SD Card


Service Card


Tool set


USB Cable


SD Card-Reader


User Manual